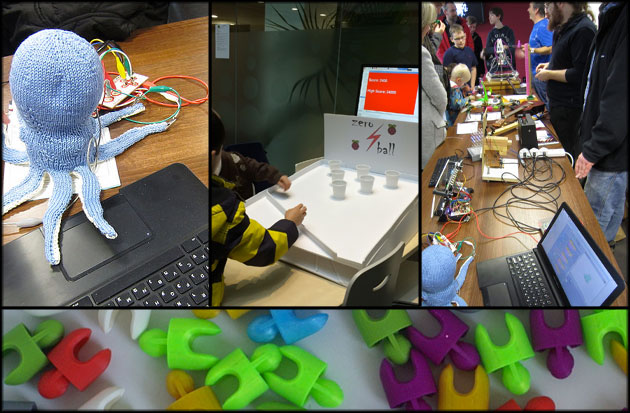 The Surrey & Hampshire Makerspace are involved in a number of interesting events this week, here's what's going on:
Repair Cafe / Open Day – Saturday 14th October.
SHM hosts the Repair Cafe at the Boileroom in Guildford. Come along between 10:00 and 12:00 for another chance to bring your household items which are in need of repair and get expert help to fix them!
The Surrey & Hampshire Makerspace will also be having an Open Day between 10am and 3pm for people to come along and visit the space and see what's going on. So why not pop on down?
16th Egham Jam – Sunday 15th October.
Learn more about the Raspberry Pi computer and see some of the cool things you can do with them, this time with a Halloween twist! The 16th Egham Jam is free but you do need to register on the Eventbrite page.
Let's Get Making (Basingstoke) – Wednesday 18th October.
Some of our members will also be down in this Wednesday for Let's Get Making. It's a chance to learn more about making, meet fellow makers and see some cool projects. It's hosted by Basingstoke Makerspace, it's FREE and starts at 7pm.
Open Evenings
Plus we'll still be hosting our regular open evenings this Tuesday and Friday at our space above the Boileroom from 6pm!