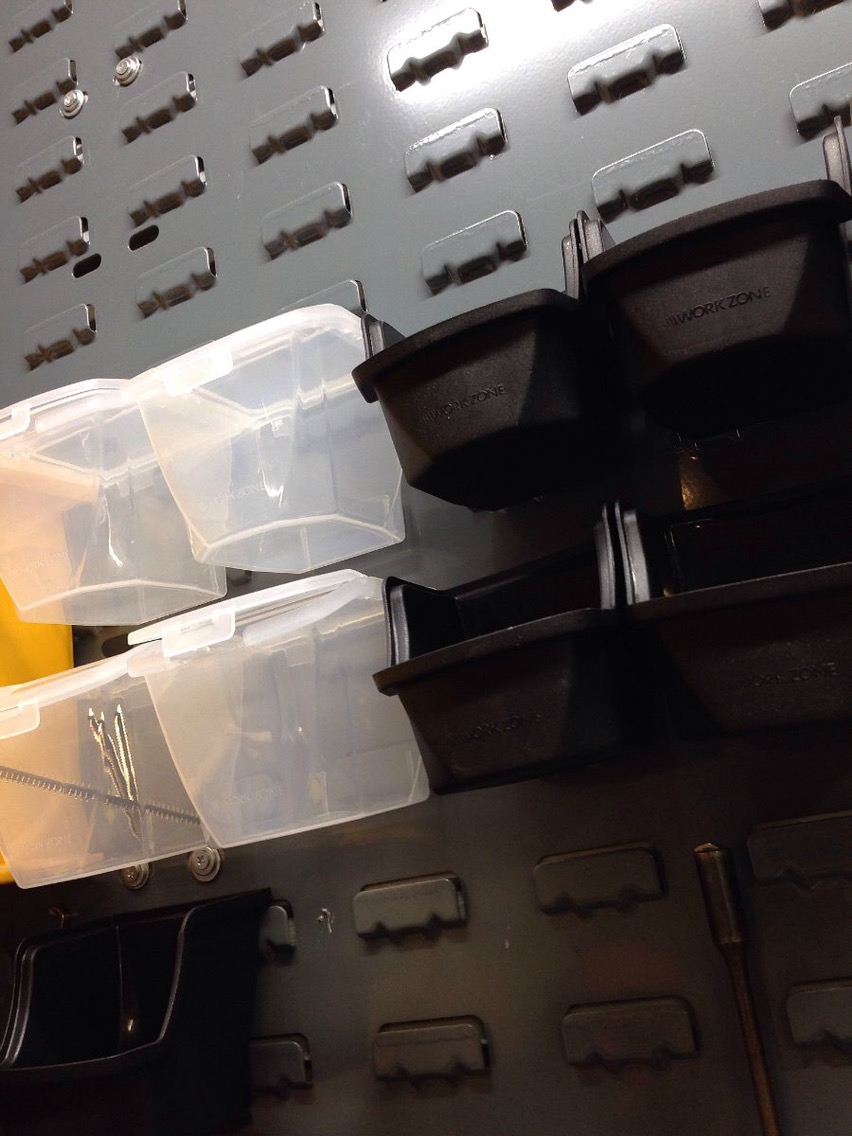 It was another busy (but fortunately not so oppressively hot) night at the Makerspace this Friday.
There were new visitors to the space, laser cutting of parts for a camera mount, some rather mis-aligned bearings, some ongoing sewing, and some new storage since last week!
Matt managed to get us some small wall mounted storage boxes at a knock down price.
Better yet (at least for anyone who doesn't like their chocolate in a puddle) he's also lent the space a small peltier based fridge!